Jäsenille
Most Popular Men
dalibor002, 48, Serbia : 10.000
More results
Syntymäpäivät tänään
More results
Vaihda ulkoasua
Activity board
Tervetuloa Kateissa.com - Deitti sivuille
Ljubavni-Sastanak.com - Ljubavni Sastanak - On ilmainen deittipaikka jonka kautta on helppoa löytää uusia ystäviä ympäri Suomea. Jäsenien välinen yksityisviestien lähettäminen on helppo ja turvallinen tapa tutustua uusiin henkilöihin.

lj-S.com is a great way to find new friends or partners, for fun, dating and long term relationships. Meeting and socializing with people is both fun and safe. Common sense precautions should be taken however when arranging to meet anyone face to face for the first time.

You can also find new friends through our own privately hosted email system. This lets you communicate with other members to find out more about each other and develop a relationship.


Viimeiset 5 rekisteröitynyttä jäsentä [Mies]
| | | | |
| --- | --- | --- | --- |
| Käyttäjänimi | Rekisteröintipäivä | Ikä | Kuva |
| Miks25 | 24. Syy 2023. 22:32:16 | 25 | Kyllä |
| Zoxwww | 24. Syy 2023. 18:00:11 | 45 | Kyllä |
| Ilija001 | 14. Syy 2023. 22:48:27 | 49 | Kyllä |
| Muletory | 14. Syy 2023. 03:52:57 | 32 | Ei ole |
| Najlepsi99 | 13. Syy 2023. 22:51:37 | 33 | Ei ole |
Viimeiset 5 rekisteröitynyttä jäsentä [Pari]
| | | | |
| --- | --- | --- | --- |
| Käyttäjänimi | Rekisteröintipäivä | Ikä | Kuva |
| Saskiaved | 24. Syy 2023. 20:36:43 | 57 | Ei ole |
| Miima | 22. Syy 2023. 21:25:49 | 41 | Ei ole |
| caicaiya | 04. Syy 2023. 04:34:22 | 25 | Ei ole |
| wrollykey | 16. Elo 2023. 04:52:37 | 34 | Ei ole |
| Aandjelka | 10. Elo 2023. 13:05:00 | 49 | Ei ole |
The 5 most popular users
More results
Käyttäjiä yhteensä - 105052
Pika haku
Most Popular Women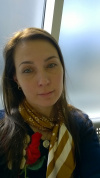 Helenka, 43, Russian Federation : 10.000
More results
Päivän kuva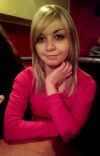 Yksinkertainen Satistiikka
| | |
| --- | --- |
| Mies | 84545 |
| Pari | 19711 |
| Couple | 796 |
| Yhteensä : | 105052 |